Why shop with us?
Order online or Call-in
Open 7 days a week
Next day shipping
Great Customer Service
All the newest collections
Under $10.00
- $3.00
$10.01 to $100.00
- $5.00
$100.01 +
- FREE
Alaska and Hawaii Actual Priority Mail Costs

CLICK HERE

for more shipping details
We accept Money Orders and
30 West Main Street,
PO Box579
Wilmington, Vermont 05363
Tel: 1.802.464.7213
Open every day
9am to 5pm EST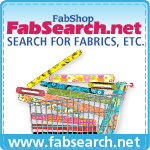 Norton House Sewing Machines
Norton House is a Juki dealership
All available models in-store for viewing and demonstrations
Machines can only be purchased in our Retail Store, not online or by telephone.

If you are looking for a new sewing machine this year, check out our selection.

We have both mechanical and computerized machines, all fully guaranteed.



Juki has successfully manufactured industrial machines for over 50 years. They are now also making household machines.
Our favorite Juki machine is the Juki TL-2010Q, pictured here.

This all mechanical very special machine has been designed for quilters. It sews perfect straight stitches at 1500 stitches per minute (or slower if you would like) it has needle up/down, an even feed foot, 2 types of quilting feet, drop feed, automatic needle threader and thread trimmer. The bobbin is easy to wind and insert in place. The pressure foot pressure may be adjusted and heavy weight materials are sewn with ease. You will also find a knee lifter to raise and lower your pressure foot to keep your hands free.