Why shop with us?
Order online or Call-in
Open 7 days a week
Next day shipping
Great Customer Service
All the newest collections
FREE Shipping in U.S. for
We accept Money Orders and
30 West Main Street,
PO Box579
Wilmington, Vermont 05363
Tel: 1.802.464.7213
Open every day
9am to 5pm EST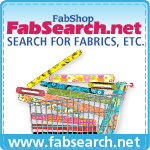 Norton House Classes & Clubs
Quilting Classes will begin on Tuesday August 6, 2013 from 6 to 8 pm. All classes will be taught by Linda Derby and Toni Bartlett, both very skilled quilters and patient teachers. Tuition for all classes is $10.00 per class. To secure a place in class, sign up right away. Supply lists will be provided when you sign up for a class. All students will receive 10% off all purchases 1 week before and 1 week after the class.
Shades of Fall
The next class is a small paper pieced wall hanging, 15 ½ inches by 18 7/8 inches. "Shades of Fall" by Cindi Edgeton for Little Bits is a good way to learn the techniques for paper piecing.
Date: September 10, 6 to 8 pm
Instructor: Linda Derby
Tuition: $10.00.
Kit: $29.99-Student Price, includes pattern and prestamped special design paper.
Monday is Sewing Day!
Every Monday from 1:00 to 4:00, we will be offering FREE quilting information on beginning quilt making. Also information will be available on machine quilting or any of your projects that you would like help with. Sewing machines will be available, you may sew here or take your project home to sew. You may return to any Monday Class for more information. Linda Derby will be your instructor. Please call 802-464-7213 or email info@nortonhousequilting.com so we can give you lots of personal attention.
Have it Your Way!
If there is a particular class or subject that you would like a class in, give us a call (802-464-7213). We will put together a class for 3 or more students. The total cost would be $30.00 for a 3 hour class for up to 6 students.
For details on all of these classes stop by the shop or email Info@NortonHouseQuilting.com
Thank you for being our customers, we appreciate your business.
---