Why shop with us?
Order online or Call-in
Open 7 days a week
Next day shipping
Great Customer Service
All the newest collections
FREE Shipping in U.S. for
We accept Money Orders and
30 West Main Street,
PO Box579
Wilmington, Vermont 05363
Tel: 1.802.464.7213
Open every day
9am to 5pm EST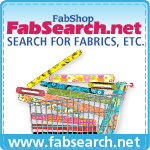 Norton House Shipping & Handling
New Shipping and Handling costs for orders shipped within the continental US.
Under $10.00 - $2.99

$10.01 to $20.00 - $5.99

$20.01 to $30.00 - $6.99

$30.01 to $40.00 - $7.99

$40.01 to $60.00 - FREE

Over $60.00 - FREE
Orders are usually shipped within one to four business days. We will e-mail you with the shipping information and total costs billed to your credit card when your order is shipped.
Depending on the weight of an order, we can sometimes reduce shipping costs. You will not be charged more than the amounts above. Your order will be sent the least expensive way. Most orders weighing over 3 pound are shipped by UPS. Please include your street address on the order form.
Alaska and Hawaii

Actual Priority Mail Shipping Costs.
Canadian Shipments
If you would like a quotation on shipping charges to Canada, please put "shipping quotes please" in the customer comments box at the bottom of the order form. We will e-mail you with the estimated shipping costs to Canada. You may choose the best shipping method for you before your order is sent.
If "shipping quotes" are not requested we will ship by First Class International Mail for orders weighing less than 4 pounds and by Priority Mail for orders weighing over 4 pounds.
Returns:
We guarantee complete customer satisfaction. Any item or items may be returned within 30 days for a complete refund or replacement. We respect your privacy. We never share any customer information with anyone for any reason.
---
Sales Tax:
Orders placed in Vermont will have a 7% sales tax added on your invoice. Orders to Canada may be subject to customs duties and taxes. They will be collected at the point of entry in your country. We do not collect custom fees or any other taxes.
---