Why shop with us?
Order online or Call-in
Open 7 days a week
Next day shipping
Great Customer Service
All the newest collections
Under $10.00
- $3.00
$10.01 to $100.00
- $5.00
$100.01 +
- FREE
Alaska and Hawaii Actual Priority Mail Costs

CLICK HERE

for more shipping details
We accept Money Orders and
30 West Main Street,
PO Box579
Wilmington, Vermont 05363
Tel: 1.802.464.7213
Open every day
9am to 5pm EST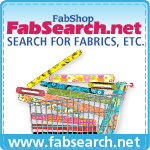 Shopping On The Norton House Secure Online Store
Please Note: this is a SECURE SHOPPING website!

If you experience any problems during the ordering process, please call 802-464-7213 or click here to email us.
To shop online, choose a department to browse in or search by keyword for products.

Click on the order button to add individual items to your shopping cart. You can view your cart or check out anytime you like.

You can even save your cart as a wish list for future shopping!

Click here to view our shipping and handling fees and sales tax information.

If you want your billing and shipping info to be saved for future purchases you can Create an Account the first time you make a purchase.

If you create an account, you will just need to remember your login id and password to access your account for future purchases as your shipping and billing address information will be saved along with info about past orders.

If you forget your account password, you can have it e-mailed to you from the account log-in page.

When you visit the store to make future purchases, go to the Create and Manage Account page and log in with your password and id to use your saved shipping and billing address information in the check out.

You must create a unique id for this store. (Note: your credit card information is not saved and must be entered each time you make a purchase.)
Each time you select an item and place it in your cart, the default is to display the full cart. However, for quick and easy shopping, you can change your cart options to not display the full shopping cart each time you add an item (which means you can browse through a dept and choose multiple items from that dept without leaving that page).

In the view cart page, just toggle the Cart Option setting to your preferred shopping method and click on the update cart.
---
Payment Options
For those of you who prefer to purchase offline, We'll also gladly process your order by fax by with Visa, MasterCard, or mail with a money order or check!

When you complete your online order in the store, just choose the "fax" or "mail" payment option to print out an invoice to fax or mail in with your payment.

You may also telephone your order in by calling 1.802.464.7213, 7 days a week from 10am-4pm.
---