Why shop with us?
Order online or Call-in
Open 7 days a week
Next day shipping
Great Customer Service
All the newest collections
Under $10.00
- $3.00
$10.01 to $100.00
- $5.00
$100.01 +
- FREE
Alaska and Hawaii Actual Priority Mail Costs

CLICK HERE

for more shipping details
We accept Money Orders and
30 West Main Street,
PO Box579
Wilmington, Vermont 05363
Tel: 1.802.464.7213
Open every day
9am to 5pm EST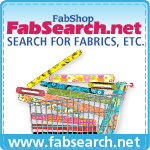 Norton House Store Policies
Colors of our products may not appear the same on all computer monitors. Our scanners provide accurate colors. To improve our presentation, we sometimes add a written color description with difficult to scan fabrics.   Please refer to our color descriptions with each item.
Maybe you'd like to send a "hint" regarding a special occasion to a special someone. Or maybe you'd just like to keep a list of your favorite things for future shopping!
Our wish list is easy to use! Just select the items you want into your shopping cart, then select Save Cart "Wish List" and enter your e-mail address and the e-mail address of the person you want to send your "hint" to along with a message.
The contents of your cart will be saved with an ID number that will then be e-mailed to both of you. You (or your friend) will be able to retrieve the contents of the wish list by returning to the site and clicking on "check out." Just insert the wish list ID from your e-mail and the contents of the cart will reappear like magic.
Thank you for being our customer.
---